"Playing at Narratology is not simply a case of riding the future wave of digital literary studies. It essentially starts by asking: When did narratology forget how to play? Punday's answer transforms retrospective into corrective, offering an alternative history that attests to the deep affinity of digital narratives/games and theoretical approaches to storytelling." —David Ciccoricco
In Playing at Narratology Daniel Punday bridges the worlds of digital media studies and narrative studies by arguing that digital media allows us to see unresolved tensions, ambiguities, and gaps in core narrative concepts. Rather than developing new terms to account for web-based storytelling, Punday uses established narrative forms to better understand how digital media exposes faulty gaps in narrative theory. Punday's Playing at Narratology shows that artists, video game developers, and narrative theorists are ultimately playing the same game.
Returning to terms such as narrator, setting, event, character, and world, Playing at Narratology reveals new ways of thinking about these basic narrative concepts—concepts that are not so basic when applied to games and web-based narratives. What are thought of as narrative innovations in these digital forms are a product of technological ability and tied to how we physically interact with a medium, creating new and complicated questions: Is the game designer the implied author or the narrator? Is the space on the screen simply the story's setting? Playing at Narratologyguides us through the evolution of narrative in new media without abandoning the field's theoretical foundations.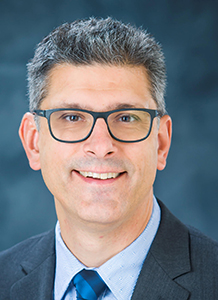 Daniel Punday is Professor and Head of the Department of English at Mississippi State University. He is the author of five books, including Five Strands of Fictionality (OSU Press, 2009).
Contents
List of Illustrations
Acknowledgments
Introduction    An Archaeology of Narratology
Chapter 1        Narration, Intrigue, and Reader Positioning in Digital Narrative
Chapter 2        Space across Narrative Media
Chapter 3        UI Time and the Digital Event
Chapter 4        Number and Movement in the Construction of Digital Characters
Chapter 5        Algorithm and Database in Possible World Theory
Conclusion      Narrative Theory, Play, and Artifact
Works Cited
Index