"I enjoyed the plurality of perspectives on the relation between environment and narrative. It is precisely this diversity of approaches that makes the volume stimulating." —Markus Wilczek
"This collection breaks new ground and pioneers a debate that will advance and enrich both narrative theory and environmental literary scholarship alike." —Bernhard Malkmus
Never before has a collection of original essays strived to create such constructive, shared discourse between ecocritical, narrative scholars and environmental humanities scholars interested in narrative. Erin James and Eric Morel's volume Environment and Narrative: New Directions in Econarratology explores the complexity of pairing material environments and their representations with narrative forms of understanding.
To explore the methodological possibilities within "econarratology," the contributors evaluate the mechanics of how narratives convey environmental understanding via building blocks such as the organization of time and space, characterization, focalization, description, and narration. They also query how readers emotionally and cognitively engage with such representations and how the process of encountering different environments in narratives stands to affect real-world attitudes and behaviors. By positioning narratives as important repositories of values, political and ethical ideas, and behaviors that determine how we engage with our ecological homes, the authors in this volume suggest that to change the way that we interact with the environment requires not only new stories but also a better understanding of the ones that have long been in circulation.
Erin James is Associate Professor of English at the University of Idaho and author of The Storyworld Accord: Econarratology and Postcolonial Narratives. Eric Morel is a Lecturer in the English Department at the University of Washington.
Contents
Acknowledgments

Introduction Notes Toward New Econarratologies
Erin James and Eric Morel

I. Narratology and the Nonhuman

1 Unnatural Narratology and Weird Realism in Jeff VanderMeer's Annihilation
Jon Hegglund

2 Object-Oriented Plotting and Nonhuman Realities in DeLillo's Underworld and Iñárritu's Babel
Marco Caracciolo

II. Econarratological Rhetoric and Ethics

3 Readerly Dynamics in Dynamic Climatic Times: Cli-Fi and Rhetorical Narrative Theory
Eric Morel

4 A Comedy of Survival: Narrative Progression and the Rhetoric of Climate Change in Ian McEwan's Solar
Markku Lehtimäki

5 Ecocriticism as Narrative Ethics: Triangulating Environmental Virtue in Richard Powers's Gain
Greg Garrard

III. Anthropocene Storyworlds

6 Feeling Nature: Narrative Environments and Character Empathy
Alexa Weik von Mossner

7 Finding a Practical Narratology in the Work of Restoration Ecology
Matthew M. Low

8 Worldmaking Environmental Crisis: Climate Fiction, Econarratology, and Genre
Astrid Bracke

9 Narrative in the Anthropocene
Erin James

Afterword Econarratology for the Future
Ursula K. Heise
Contributors
Index
Related Titles: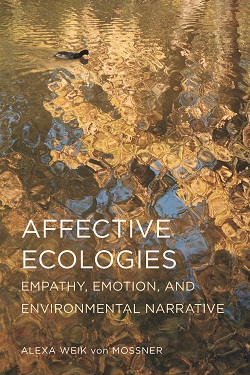 Affective Ecologies
Empathy, Emotion, and Environmental Narrative
Alexa Weik von Mossner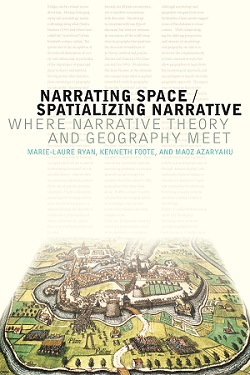 Narrating Space / Spatializing Narrative
Marie-Laure Ryan
Kenneth Foote
Maoz Azaryahu