A CHOICE 2021 Outstanding Academic Title
Finalist, 2021 Locus Award in nonfiction
"Scholars in the field will find this volume essential, while the accessibility of the essays, the intricate and powerful art, the inclusion of writers currently working in Black sf, and the playfulness that Lavender and Yaszek bring to the book ensure it is worth reading for anyone interested in our connected futurities." —Megan M. Stowe, Science Fiction Studies
"My personal joy with this collection [is] that each contributor gets to offer their distinct angle and approach to one piece of the pie that makes up the Afrofuturist consciousness. For a descriptive term that is still in its nascent stages, Literary Afrofuturism in the Twenty-First Century does the important work of paving the way for said agreements and disagreements, acceptance and reluctance, and stands firm in the messiness of it all, proclaiming that messiness as, in fact, a part of its making." —Suyi Davies Okungbowa, Los Angeles Review of Books
"This collection stands out for its respected editors, who are both top-notch scholars in the field, and for its breadth of focus. Lavender and Yaszek have compiled an impressive list of contributors in developing this important conversation about literary Afrofuturism. … This book is an important addition to the conversations on Afrofuturism and its necessary place in literary studies and African American studies. Summing Up: Highly recommended." —CHOICE
"Lavender and Yaszek have provoked a conversation among critics that challenges us with fundamental questions about the historical and geopolitical significance of African, Caribbean, and Black diasporic literary fantasies." —andré m. carrington
"The collection delivers both up-to-date scholarship on a variety of authors and texts and documentation of the overall power and impact of Afrofuturist writing in the early twenty-first century. Each essay taught me something, whether it had to do with a familiar text or one that was entirely new to me."—Steven Shaviro
"The book's focus on how the language and imagery of Afrofuturism connects to contemporary events, especially how it is used by activists to frame their interventions, is important and exciting."—Sherryl Vint
In Literary Afrofuturism in the Twenty-First Century, eminent contributors pay tribute to Afrofuturism as a powerful and evolving aesthetic practice that communicates the experience of science, technology, and race across centuries, continents, and cultures. While Ryan Coogler and Janelle Monáe may have helped bring the genre into contemporary pop consciousness, it in fact extends back to the writing of eighteenth-century poet Phyllis Wheatley and has continued in the work of Samuel R. Delany, Octavia E. Butler, N. K. Jemisin, and many others. In examining this heritage, contributors in this volume question generic boundaries, recover lost artists and introduce new ones, and explore how the meteoric rise of a new, pan-African speculative literary tradition may or may not connect with Afrofuturism.
Additionally, the editors have marshaled some of today's most exciting writers for a roundtable discussion of the genre: Bill Campbell, Minister Faust, Nalo Hopkinson, N. K. Jemisin, Chinelo Onwualu, Nisi Shawl, and Nick Wood. Pioneering author and editor Sheree R. Thomas limns how black women have led new developments in contemporary Afrofuturism, and artist Stacey Robinson's illustrations orient readers to the spirited themes of this enduring and consequential literary tradition.
Contributors: Marleen S. Barr, Mark Bould, Gerry Canavan, Lisa Dowdall, Rebecca J. Holden, De Witt Douglas Kilgore, Isiah Lavender III, Nedine Moonsamy, Stacey Robinson, Sheree R. Thomas, Elizabeth A. Wheeler, Jerome Winter, Gina Wisker, Lisa Yaszek
Isiah Lavender III is the Sterling-Goodman Professor of English at the University of Georgia. He is the author of Afrofuturism Rising: The Literary Prehistory of a Movement (OSU Press, 2019).
Lisa Yaszek is Professor and Faculty Coordinator, SciFi@Tech, at Georgia Tech. She is the author of Galactic Suburbia: Recovering Women's Science Fiction (OSU Press, 2007).
Contents
Acknowledgments
Introduction    Imagining Futures in Full Color
            Isiah Lavender III and Lisa Yaszek
Part One          Afrofuturism Now
Chapter 1        Author Roundtable on Afrofuturism
            Isiah Lavender III and Lisa Yaszek
Chapter 2        Dangerous Muses: Black Women Writers Creating at the Forefront of Afrofuturism
            Sheree R. Thomas
Part Two         Afrofuturism in Literary History
Chapter 3        This Time for Africa! Afrofuturism as Alternate (American) History
            De Witt Douglas Kilgore
Chapter 4        Middle Age, Mer People, and the Middle Passage: Nalo Hopkinson's Afrofuturist Journeying in The New Moon's Arms
            Gina Wisker
Chapter 5        Young Adult Afrofuturism
            Rebecca Holden
Part Three       Afrofuturism in Cultural History
Chapter 6        Space/Race: Recovering John M. Faucette
            Mark Bould
Chapter 7        Runoff: Afroaquanauts in Landscapes of Sacrifice
            Elizabeth A. Wheeler
Chapter 8        Black Futures Matter: Afrofuturism and Geontology in N. K. Jemisin's Broken Earth Trilogy
            Lisa Dowdall
Part Four         Afrofuturism and Africa
Chapter 9        We Are Terror Itself: Wakanda as Nation
            Gerry Canavan
Chapter 10      Global Afrofuturist Ecologies
            Jerome Winter
Chapter 11      "You Can't Go Home Again": Deji Bryce Olukotun's Nigerians in Space, Science Fiction, and Global Interdependence
            Marleen S. Barr
Chapter 12      Faster than Before: Science Fiction in Amos Tutuola's The Palm-Wine Drinkard
            Nedine Moonsamy
Coda    Wokeness and Afrofuturism
            Isiah Lavender III and Lisa Yaszek
List of Contributors
Index
Related Titles: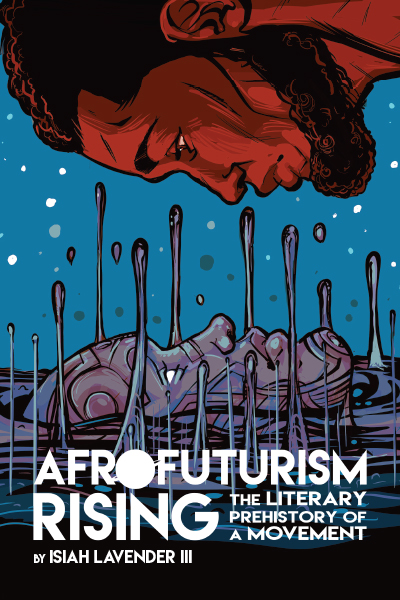 Afrofuturism Rising
The Literary Prehistory of a Movement
Isiah Lavender III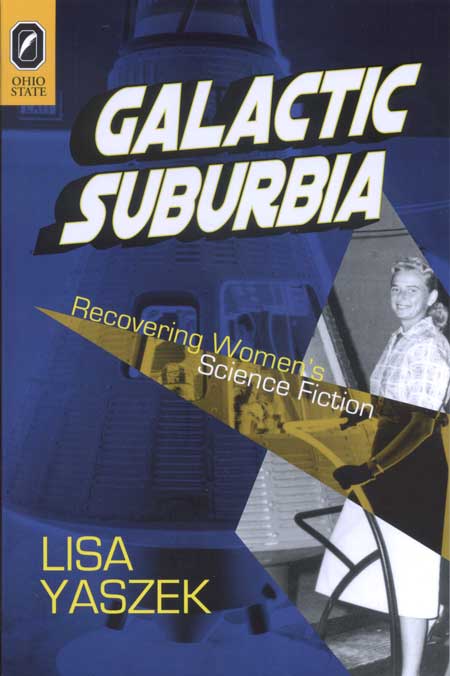 Galactic Suburbia
Recovering Women's Science Fiction
Lisa Yaszek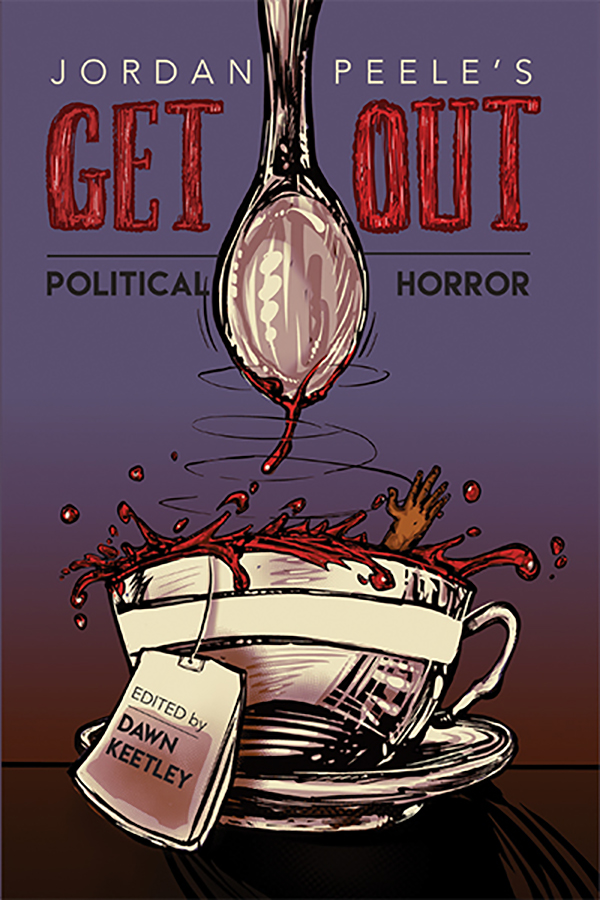 Jordan Peele's Get Out
Political Horror
Edited by Dawn Keetley