This book is freely available in an open access edition in the OSU Libraries' Institutional repository, Knowledge Bank, thanks to TOME (Toward an Open Monograph Ecosystem)—a collaboration of the Association of American Universities, the Association of University Presses, and the Association of Research Libraries—and the generous support of The Ohio State University Libraries. Learn more at the TOME website, which can be found at the following web address: http://openmonographs.org.
"This book is compelling and comprehensive—rigorous and also politically powerful. It offers new insights into humanitarianism and critical human rights literatures and will be of interest to scholars in this area as well as media and cultural studies, communication and rhetoric, and women, gender, and sexuality studies." —Julietta Hua, author of Trafficking Women's Human Rights
"Violent Exceptions offers a theoretically sophisticated approach to a heavily deployed, and tragically misunderstood, figure: the innocent child subjected to violence. At a historical moment in which the US is publicly—and tragically—reorienting its own approach to the allegedly universal appeal of childhood innocence, this book is especially timely and desperately needed." —Anna Mae Duane, author of Suffering Childhood in Early America: Violence, Race, and the Making of the Child Victim
Violent Exceptions turns to the humanitarian figure of the child-in-peril in twenty-first-century political discourse to better understand how this figure is appropriated by political constituencies for purposes rarely to do with the needs of children at risk. Wendy S. Hesford shows how the figure of the child-in-peril is predicated on racial division, which, she argues, is central to both conservative and liberal logics, especially at times of crisis when politicians leverage humanitarian storytelling as a political weapon. Through iconic images and stories of child migrants, child refugees, undocumented children, child soldiers, and children who are victims of war, terrorism, and state violence, Violent Exceptions illustrates how humanitarian rhetoric turns public attention away from systemic violations against children's human rights and reframes this violence as exceptional—erasing more gradual forms of violence and minimizing human rights potential to counteract these violations and the precarious conditions from which they arise.
Wendy S. Hesford is Professor of English and Faculty Director of the Global Arts and Humanities Discovery Theme at The Ohio State University. She is an Ohio Eminent Scholar and the author, most recently, of Spectacular Rhetorics: Human Rights Visions, Recognitions, Feminisms.
Contents
Preface            Handprints and Humanitarian Violence at the Border
Acknowledgments
Introduction    Children's Rights and Humanitarian Rationalities
Chapter 1        "No Tears Here": Humanitarian Recognition, Liminality, and the Child Refugee
Chapter 2        Trafficking Global Girlhoods, Terrorism, and Humanitarian Celebrity
Chapter 3        Humanitarian Futures: Disability Exceptionalism and African Child Soldier Narratives
Chapter 4        Humanitarian Negations: Black Childhoods and US Carceral Systems
Chapter 5        Queer Optics: Humanitarian Thresholds and Transgender Children's Rights
Coda    "Walls as We See Them"
Notes
Bibliography
Index
Related Titles: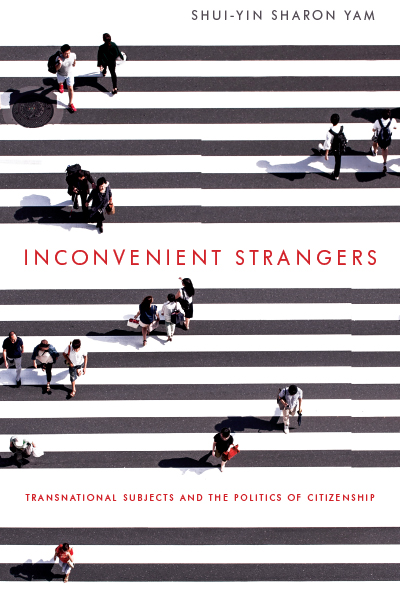 Inconvenient Strangers
Transnational Subjects and the Politics of Citizenship
Shui-yin Sharon Yam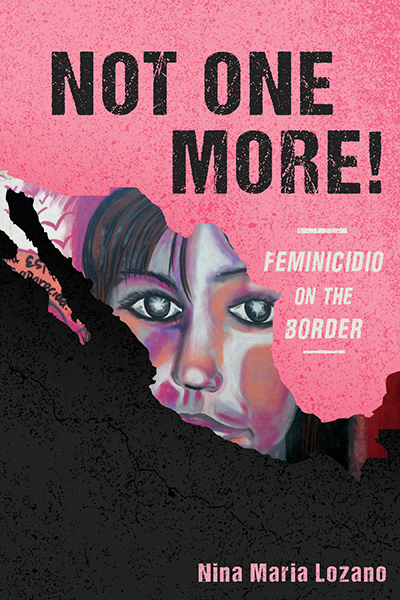 Not One More!
Feminicidio on the Border
Nina Maria Lozano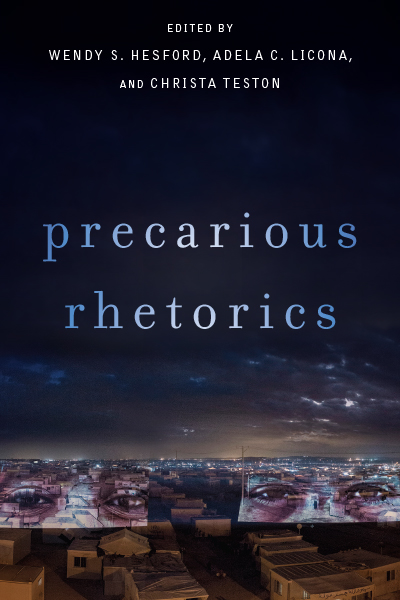 Precarious Rhetorics
Edited by Wendy S. Hesford, Adela C. Licona, and Christa Teston