"In our pandemic present, when marketized states have determined that the premature death of millions is the price of doing business, this book couldn't be more relevant. MacLure's analysis of biopolitics highlights the role of affect in capitalism's cultural history to explain the acceptance (and promotion) of preventable death." —Emily Steinlight, author of Populating the Novel: Literary Form and the Politics of Surplus Life
"Intelligent, well-researched, and situated in the wake of essential critical works of the last decade, The Feeling of Letting Die leaves us with the generally unacknowledged but eminently believable conclusion that the Victorians were as Malthusian as Scrooge before his transformation." —Audrey Jaffe, author of The Affective Life of the Average Man: The Victorian Novel and the Stock-Market Graph
In The Feeling of Letting Die, Jennifer MacLure explores how Victorian novels depict the feelings that both fuel and are produced by an economic system that lets some people die in service of the free market. MacLure argues that Victorian authors present capitalism's death function as a sticking point, a series of contradictions, and a problem to solve as characters grapple with systems that allow, demand, and cause the deaths of their less fortunate fellows.
Utilizing Achille Mbembe's theorization of necropolitics, MacLure uses the term "necroeconomics," positioning Victorian authors—even those who were deeply committed to liberal capitalism—as hyperaware of capitalism's death function. Examining both canonical and lesser-known works by Elizabeth Gaskell, Harriet Martineau, Charles Dickens, William Morris, and George Eliot, The Feeling of Letting Die shows capitalism as not straightforwardly imposed via economic policy but instead as a system functioning through the emotions and desires of the human beings who enact it. In doing so, MacLure reveals how emotion functions as both the legitimating epistemic mode of capitalism and its most salient threat.
Jennifer MacLure is Assistant Professor of English at Kent State University.
Contents
Acknowledgments
Introduction    Death by Invisible Hand
Chapter 1        How to Let Die: Malthusian Medicine in Martineau and Marcus
Chapter 2        Pathoeconomics and the Radical Potential of Feeling in Gaskell's Industrial Novels
Chapter 3        Letting Die Slowly: Necroeconomic Pleasure in Dickens's Bleak House
Chapter 4        Unfeeling Capitalism, Future and Past: Middlemarch, Felix Holt, and News from Nowhere
Afterword       Our Necroeconomic Present
Works Cited
Index
Related Titles: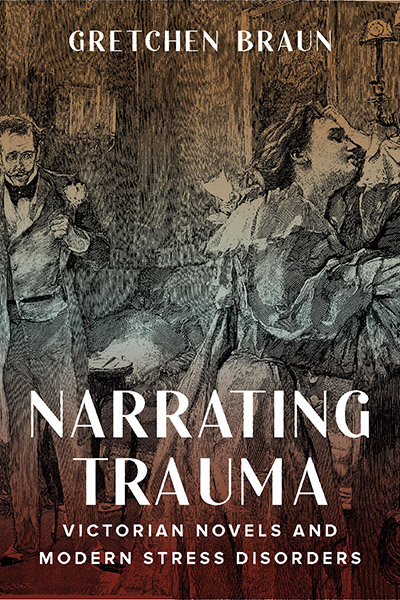 Narrating Trauma
Victorian Novels and Modern Stress Disorders
Gretchen Braun