"[The collection] will appeal to readers drawn to how literature can be used to confront, and possibly get past, damaging memories." —Publishers Weekly
"How does the heart bear unbidden shock? What are the rules of engagement with ferocious memories? These gorgeous essays perform acts of homage, bravery, and forgiveness; show what can be made of the searing left by life-altering experiences; and point us toward a deeper understanding of both vulnerability and the capacity to rebuild at the blast site." —Lia Purpura
"Don't Look Now: Things We Wish We Hadn't Seen merits its title—a series of scarifying essays on sights, scenes, and memories we might have rather missed. But this not-to-be-missed collection becomes its own bright antidote and, for the reader, a gift." —Nicholas Delbanco, author of Why Writing Matters and Curiouser and Curiouser: Essays (OSU Press, 2017)
"A typewriter tattoo, the body bent in prayer, the hazy outline on an ultrasound screen—these are some of the stark and humbling and heartbreaking images shared in an anthology of voices so rich and varied. Even more than the moments these writers can't unsee, this haunting collection of essays will stay with you too." —Sonja Livingston, author of Ghostbread
Would that our memories were self-selecting. But often what we remember most vividly are those moments that caught us unawares: the things we wish we hadn't seen and are unable to shake. In Don't Look Now, writers working at the forefront of creative nonfiction come to grips with obsessive memory, the uncanny, and the bad dreams that accompany the moments in our lives when we wish we'd looked away. They examine the way certain memories take hold, resurface, and never leave, and how they shape the lives that follow. A nightly dream of a departed mother that inflicts her loss anew each morning, post-mortem newspaper photos of a former student, a parent's suicide, a father trying to shield his children from witnessing a violent death. In confronting these moments and more, this collection bares all. What its contributors are after—and seek with exhilarating craft—is not the melancholic or grotesque itself, but the process of remembering, trying to forget, and the peace that hangs in the balance.
Contributors: Mary Cappello, Paul Crenshaw, Lina María Ferreira Cabeza-Vanegas, Emily Heiden, Sonya Huber, Kristen Iversen, Yalie Kamara, David Lazar, Patrick Madden, Lee Martin, Alyce Miller, Amelia María de la Luz Montes, Colleen O'Connor, José Orduña, Jericho Parms, Jerald Walker, Nicole Walker, XU XI.
Kristen Iversen is the author, most recently, of Full Body Burden: Growing Up in the Nuclear Shadow of Rocky Flats. She is Professor of Creative Writing at the University of Cincinnati and serves as Literary Nonfiction editor of the Cincinnati Review. Iversen is currently a Fulbright Scholar at the University of Bergen.
David Lazar is the author of the soon to be released Celeste Holm Syndrome. He is Professor of Creative Writing at Columbia College Chicago and a former Guggenheim Fellow in Nonfiction. Lazar is the founding editor of the literary magazine Hotel Amerika and series coeditor of 21st Century Essays at Mad Creek Books.
Contents
Acknowledgments
Preface
           David Lazar and Kristen Iversen
My Paradiso
          Jericho Parms
But for the Grace
           XU XI
Wars
            Jerald Walker
X
           José Orduña
Love and Death in Mexico
           Kristen Iversen
Lizard Brains
           Nicole Walker
To Love Me, Or the Intruder's Tattoo
            Mary Cappello
The Red Parakeet
            Lina Ferreira
Unsightly
         Colleen O'Connor
Those Were the Days
            Sonya Huber
Morgue
            Paul Crenshaw
Fire
           Alyce Miller
The Death of the Dog
            Patrick Madden
Trigger Warnings
            Amelia María de la Luz Montes
Home
            Yalie Kamara
Scenes from July 2013
            Emily Heiden
Can You Tell Me What You Saw?
            Lee Martin
Muse of Brooklyn: I Would Never Study but in My Dreams
            David Lazar
Contributors
Related Titles: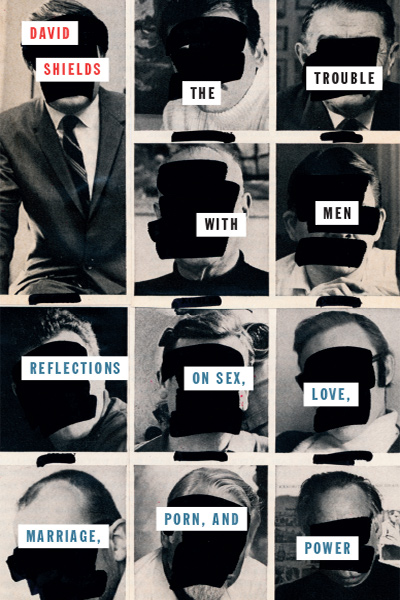 The Trouble with Men
Reflections on Sex, Love, Marriage, Porn, and Power
David Shields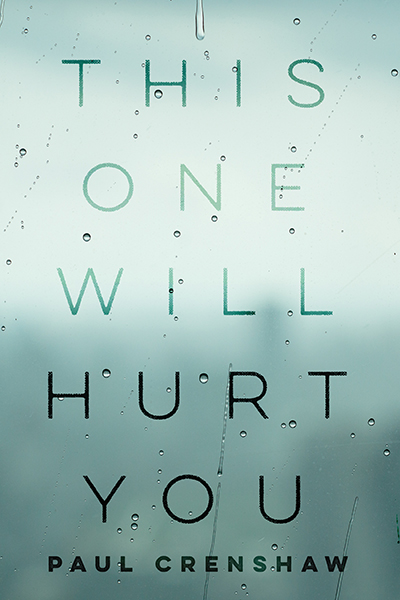 This One Will Hurt You
Paul Crenshaw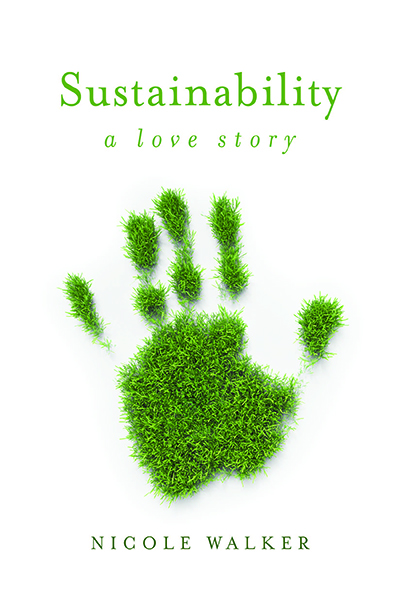 Sustainability: A Love Story
Nicole Walker