21st Century Essays
Edited by David Lazar and Patrick Madden
---
New & Forthcoming 21st Century Essays Titles:
---
This series from Mad Creek Books is a vehicle to discover, publish, and promote some of the most daring, ingenious, and artistic nonfiction. This is the first and only major series that announces its focus on the essay—a genre whose plasticity, timelessness, popularity, and centrality to nonfiction writing make it especially important in the field of nonfiction literature. In addition to publishing the most interesting and innovative books of essays by American writers, the series publishes extraordinary international essayists and reprint works by neglected or forgotten essayists, voices that deserve to be heard, revived, and reprised. The series is a major addition to the possibilities of contemporary literary nonfiction, focusing on that central, frequently chimerical, and invariably supple form: The Essay.
For more information about the series or submitting a proposal contact: Kristen Elias Rowley, OSU Press Editor-in-Chief. Submissions to the series will be accepted annually from March 15-April 15.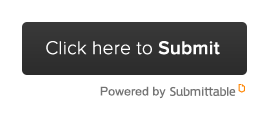 ---
SUBMITTING TO THE GOURNAY PRIZE

The Gournay Prize will select one book length collection of essays each year to receive a cash prize of $1000 and publication in the 21st Century Essays series on Mad Creek Books, an imprint of The Ohio State University Press. Submission window: March 15-April 15 EXTENDED TO MAY 15TH. Please note that all manuscripts submitted to the prize will also be considered for the 21st Century Essays series.

• The award is open to all writers for first books of essays. Writers may have published books previously in other genres.
• The award is open to writers in English, whether or not they are citizens of the United States. Translations are not eligible.
• Prior publication of your manuscript as a whole in any format (including electronic or self-published) makes it ineligible. Individual essays that have been previously published may be included in the manuscript. Each submission must include a list of acknowledgments of previously published work (title and magazine/journal/anthology) included in the manuscript.
• Manuscripts may also be under consideration by other publishers, but if a manuscript is accepted for publication elsewhere, the submission should be promptly withdrawn from consideration.
• Authors may submit more than one manuscript to the competition as long as one manuscript or a portion thereof does not duplicate material submitted in another manuscript. An entry fee must be paid for each submission.
• Manuscripts must be received from March 15 to April 15 EXTENDED TO MAY 15TH via Submittable online at the link above.
• A $28 entry fee must be received for each submitted manuscript.
• No hard copy manuscript submissions will be considered.
THE GOURNEY PRIZE WINNERS
2018 Sonja Bilocerkowycz for On Our Way Home from the Revolution: Reflections on Ukraine
Runner up: Sibbie O'Sullivan for My Private Lennon: Explorations from a Fan who Never Screamed
2017 Kisha Lewellyn Schlegel for Fear Icons
Runner up: Paul Crenshaw for This One Will Hurt You
CONGRATULATIONS TO SONYA BILOCERKOWYCZ, WINNER OF THE 2018 GOURNAY PRIZE
As recipient of the prize, Bilocerkowycz receives $1,000 and On Our Way Home from the Revolution will be published as part of the 21st Century Essays series in Fall 2019. Bilocerkowycz's On Our Way Home from the Revolution unpacks the Ukrainian diaspora's nationalist tendencies, accusations of anti-Semitism, and narrative of repression, inviting readers to meet a swirling cast of post-Soviet characters, and uncomfortably muddling the distinctions between innocence and complicity, between agency and fate.
Bilocerkowycz's essays and poems have appeared or are forthcoming in Guernica, Image, Colorado Review, The Southampton Review, Ninth Letter, and Crab Orchard Review. Before earning her MFA at the Ohio State University, Sonya served as a Fulbright Fellow in Belarus, an educational recruiter in the Republic of Georgia, and as a visiting instructor at Ukrainian Catholic University in Lviv. Her essay about the Chernobyl disaster was a 2017 finalist for the AWP Kurt Brown Prize in Creative Nonfiction. Sonya is Nonfiction Associate Editor at Anomaly (formerly Drunken Boat) and was the 2017–18 Milton Fellow in Creative Writing at Seattle Pacific University.
The 2018 runner up is Sibbie O'Sullivan. Other finalists for the 2018
award include Jill Christman, Charles Green, Lesley Jenike, Elizabeth
Kadetsky, Nick Kowalczyk, and Scott Morris.
---
About the Series Editors
David Lazar's books include the forthcoming essays collections I'll Be Your Mirror: Essays and Aphorisms and On Character, from the University of Nebraska Press. Other books include: essay collections Occasional Desire and The Body of Brooklyn; the prose poetry collections Powder Town and Who's Afraid of Helen of Troy; the nonfiction anthologies After Montaigne, Truth in Nonfiction, and Essaying the Essay, and the interview collections Michael Powell: Interviews and Conversations with M.F.K. Fisher. His digital anthology for Essay Press, Considering Garlands, was the first anthology on anthologies. Lazar founded the Ph.D. Program in nonfiction writing at Ohio University and directed the creation of the MFA program in nonfiction at Columbia College Chicago, where he teaches. He is also a faculty mentor at the Mile High MFA program at Regis University. He has been awarded an Ohio Arts Council Individual Artist Grant, and he was a John Simon Guggenheim Fellow in Nonfiction for 2015–2016. He is the founding editor of Hotel Amerika, now in its fifteenth year.
Patrick Madden is the author of two books of essays, Sublime Physick and Quotidiana (ForeWord magazine and Association for Mormon Letters awards winner and finalist for the PEN Center USA Literary Award); coeditor of After Montaigne: Contemporary Essayists Cover the Essays; and co-translator of the Selected Poems of Eduardo Milán. His essays have appeared in Fourth Genre, Hotel Amerika, the Iowa Review, the Normal School, Portland Magazine, River Teeth, and other journals, as well as in the Best Creative Nonfiction and Best American Spiritual Writing. A two-time Fulbright fellow to Uruguay, he teaches at Brigham Young University and Vermont College of Fine Arts, and he curates the online anthology and essay resource at www.quotidiana.org.
---
Editorial Advisory Board
Robert Atwan
Mary Cappello
John D'Agata
Wayne Koestenbaum
Phillip Lopate
Maggie Nelson
Lia Purpura
Claudia Rankine
David Shields