21st Century Essays
Edited by David Lazar and Patrick Madden
---
New & Forthcoming 21st Century Essays Titles:
---
This series from Mad Creek Books is a vehicle to discover, publish, and promote some of the most daring, ingenious, and artistic nonfiction. This is the first and only major series that announces its focus on the essay—a genre whose plasticity, timelessness, popularity, and centrality to nonfiction writing make it especially important in the field of nonfiction literature. In addition to publishing the most interesting and innovative books of essays by American writers, the series publishes extraordinary international essayists and reprint works by neglected or forgotten essayists, voices that deserve to be heard, revived, and reprised. The series is a major addition to the possibilities of contemporary literary nonfiction, focusing on that central, frequently chimerical, and invariably supple form: The Essay.
All submissions should come through Submittable, but for other queries about the series, please email madcreekbooks@osu.edu. Submissions to the series will be accepted annually from March 1st-April 30th, when we also read for the Gournay Prize.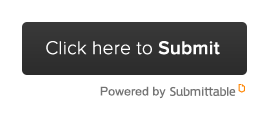 ---
---
About the Series Editors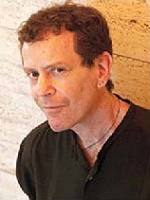 DavidLazar'sbooks include Celeste Holm Syndrome, Don't Look Now: Things We Wish We Hadn't Seen (co-edited with Kristen Iversen), I'll Be Your Mirror: Essays and Aphorisms, Occasional Desire: Essays, Who's Afraid of Helen of Troy, The Body of Brooklyn, Truth in Nonfiction, Essaying the Essay, Powder Town, AfterMontaigne (co-edited with Patrick Madden), and many more. A frequent Best American Essays honoree, he is Professor of Creative Writing at Columbia College Chicago, where he created the MFA program in nonfiction, having previously created the PhD, MA and undergraduate programs in nonfiction at Ohio University, where he taught from 1990–2006. Lazar is founding editor of the literary magazine Hotel Amerika and was a Guggenheim Fellow in Nonfiction for 2015-16.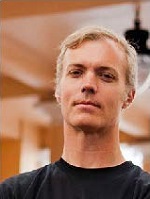 Patrick Madden is the author of three books of essays: Disparates, Sublime Physick, and Quotidiana. He is coeditor (with David Lazar) of After Montaigne: Contemporary Essayists Cover the Essays and cotranslator (with John Oliver Simon and Steven Stewart) of the Selected Poems of Eduardo Milán. His essays have appeared in Fourth Genre, Hotel Amerika, the Iowa Review, the Normal School, River Teeth, and other journals, as well as in the Best Creative Nonfiction and Best American Spiritual Writing. His books have won Independent Publisher, Foreword Indies, and Association of Mormon Letters awards, among others. A two-time Fulbright fellow to Uruguay, he teaches at Brigham Young University and Vermont College of Fine Arts. He currently serves as vice president of the NonfictionNOW conference and coeditor of Fourth Genre, and he curates the online anthology and essay resource Quotidiana.
---
Editorial Advisory Board
Robert Atwan
Mary Cappello
John D'Agata
Wayne Koestenbaum
Phillip Lopate
Maggie Nelson
Lia Purpura
Claudia Rankine
David Shields
---