"The tension and fear of wanting to tell one's story, to be seen, to know and be known are palpable throughout Ito's stunning, brave, extraordinary book." —Amy Cheney, Library Journal (starred review)
"Susan Kiyo Ito expands the field of adoptee literature with this wise, sensitive memoir that traces a history that is both her own and of the larger Japanese American community." —Hannah Bae, San Francisco Chronicle
Listen to Susan Ito read from I Would Meet You Anywhere for Poets and Writers
"An intimate, deftly told story illuminating adoption's complications and losses, I Would Meet You Anywhere is sure to move anyone who has ever felt rootless, questioned their place within their family, or longed for deeper self-understanding." —Nicole Chung, author of A Living Remedy
"Susan Kiyo Ito is like a surgeon operating on herself. She is delicate, precise, and at times cutting with her words. But it is all in service of her own healing and to encourage us all to be brave enough to do the same in our own stories." —W. Kamau Bell, author of Do the Work! An Antiracist Activity Book
Growing up with adoptive nisei parents, Susan Kiyo Ito knew only that her birth mother was Japanese American and her father white. But finding and meeting her birth mother in her early twenties was only the beginning of her search for answers, history, and identity. Though the two share a physical likeness, an affinity for ice cream, and a relationship that sometimes even feels familial, there is an ever-present tension between them, as a decades-long tug-of-war pits her birth mother's desire for anonymity against Ito's need to know her origins, to see and be seen. Along the way, Ito grapples with her own reproductive choices, the legacy of the Japanese American incarceration experience during World War II, and the true meaning of family. An account of love, what it's like to feel neither here nor there, and one writer's quest for the missing pieces that might make her feel whole, I Would Meet You Anywhere is the stirring culmination of Ito's decision to embrace her right to know and tell her own story.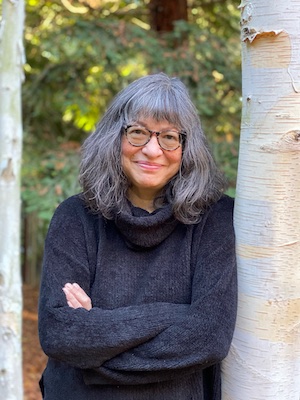 Susan Kiyo Ito is the coeditor of the literary anthology A Ghost at Heart's Edge: Stories and Poems of Adoption. Her work has appeared in numerous literary magazines and anthologies. A MacDowell Fellow, she has also been awarded residencies at the Mesa Refuge, Hedgebrook, and Blue Mountain Center. She has performed her solo show, The Ice Cream Gene, around the US and adapted Untold Stories: Life, Love, and Reproduction for the theater. She writes and teaches in the Bay Area.
Author photo credit: Emma Asano Roark
Contents
Preface
Part 1
I Would Meet You Anywhere
Go for Broke
The Place I Came From
Not a Japanese Girl
Searching
One of These Things Is Not Like the Other
What Do You Need?
A Small Crime
What I Did Over Spring Break
I Would Meet You at the Holiday Inn
Part 2
Your Mother Is Very Nice
The Mouse Room
Totaled
Lucky
I Would Meet You in a Hospital
Long-Lost Daughter
Just a Bee Sting
Dairy Queen
I Would Meet You at a Wedding
Origami
Undertow
Guest Room
Separation
Like a Heartbeat
Part 3
A Small Hole
Spit
I Would Meet You at the Ferry Building
I Had an Aunt
Got OBC?
Look at the Baby
The Most Japanese Person in the Family
Epilogue
Acknowledgments
"Unguarded [and] penetrating … [Ito] finally claims her identity, her truth, her rallying cry of 'I exist.'" —Terry Hong, Booklist
I Would Meet You Anywhere included in Poets and Writers "Page One" feature
"In the intimate pages of I Would Meet You Anywhere, Ito yearns to learn of her parentage within the confounding context of closed adoption. As Ito plots a path to locate and know the birth parent who forsook her, we experience the pain of diminishing the self in order to be seen. An exquisite memoir of mothering and daughtering amid racial and generational differences." —Julie Lythcott-Haims, author of Real American: A Memoir
"If it is possible to feel all the emotions in a single book, this is it. Determined to no longer be the secret or the 'wild inconvenience,' Susan Ito writes with grace, courage, and wonder. I Would Meet You Anywhere is a cinematic, breathtaking journey of family, identity, and secrets: an instant classic in adoption literature." — Lee Herrick, California Poet Laureate
"My heart waxed and waned as I witnessed Ito navigate fraught interactions with her biological mother. This deeply moving memoir grapples with where the biological family fits amid a cacophony of secrets and longing all too often faced by adoptees." —Angela Tucker, author of "You Should Be Grateful": Stories of Race, Identity, and Transracial Adoption
"I Would Meet You Anywhere is the poignant memoir of Susan Kiyo Ito's search for her birth parents. Ito's story opens the door to Japanese American adoptions with insight and understanding into the complexities of family, identity, and choice. A rich and compelling read." —Gail Tsukiyama, author of The Brightest Star: A Novel
Related Titles: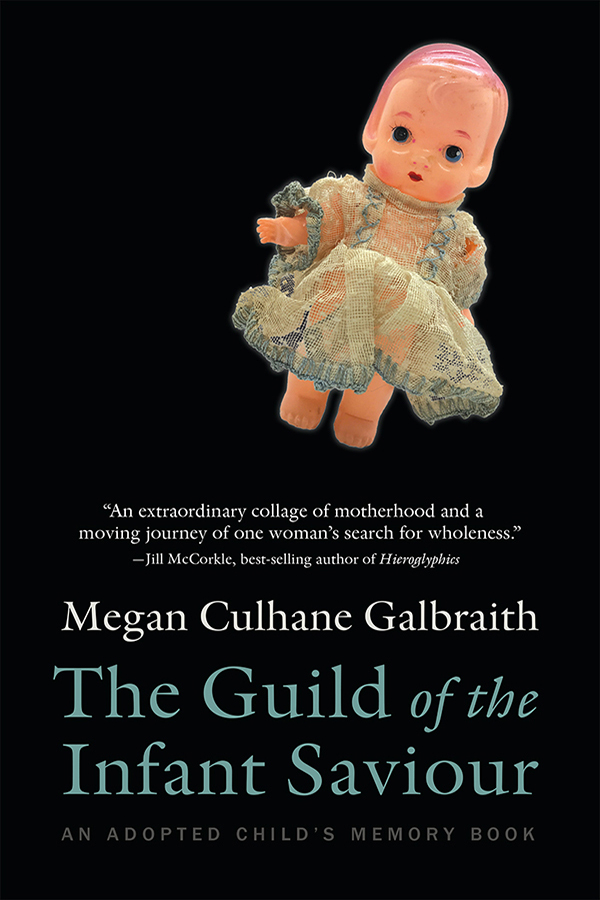 The Guild of the Infant Saviour
An Adopted Child's Memory Book
Megan Culhane Galbraith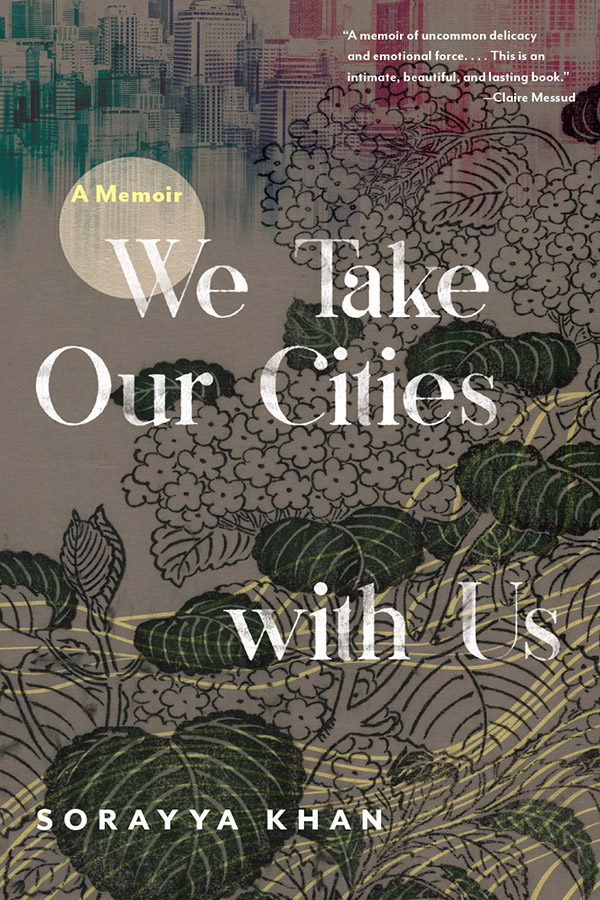 We Take Our Cities with Us
A Memoir
Sorayyah Kahn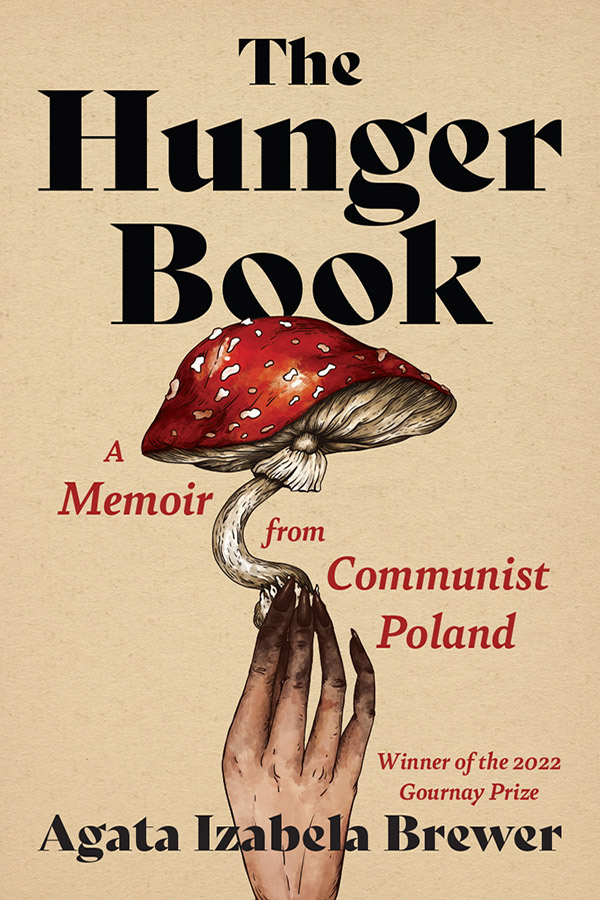 The Hunger Book
A Memoir from Communist Poland
Agata Izabela Brewer