Machete
Edited by Joy Castro
Rachel Cochran, Associate Series Editor
---
New & Forthcoming Machete Titles:
---
This series showcases fresh stories, innovative forms, and books that break new aesthetic ground in nonfiction—memoir, personal and lyric essay, literary journalism, cultural meditations, short shorts, hybrid essays, graphic pieces, and more—from authors whose writing has historically been marginalized, ignored, and passed over. The series is explicitly interested in not only ethnic and racial diversity, but also gender and sexual diversity, neurodiversity, physical diversity, religious diversity, cultural diversity, and diversity in all of its manifestations.
The machete enables path-clearing, way-making, groundbreaking; it hacks new trails, carves out new directions, finds new vistas.The machete is the tool of laborers—those who've traditionally been rendered powerless, voiceless, marginalized, and invisible—yet it's also a notoriously sharp-edged weapon that has been deployed in self-defense and rebellion against colonial regimes.The machete intervenes.
Machete celebrates and shepherds unique new voices into publication, providing a platform for writers whose work intervenes in dangerous ways.
All manuscripts and proposals should come through our Submittable portal; emailed submissions will not be considered. For other Machete queries, please contact our Editorial Director Kristen Elias Rowley at madcreekbooks@osu.edu.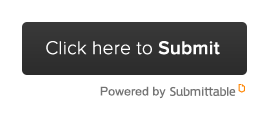 ---
About the Series Editors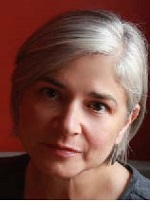 Joy Castro is Professor of English and Ethnic Studies at the University of Nebraska-Lincoln, where she is an affiliate of Women's and Gender Studies and directs the Institute for Ethnic Studies.Castro is the author and editor of several books of nonfiction—including Island of Bones: Essays, The Truth Book: A Memoir, and Family Trouble: Memoirists on the Hazards and Rewards of Revealing Family—as well as fiction, including How Winter Began: Stories, and the literary thrillers Nearer Home and Hell or High Water.Winner of a Nebraska Book Award and an International Latino Book Award and a finalist for the PEN Center USA Literary Award, she coedited a special issue of Brevity focused on experimental flash nonfiction by women.Her work has appeared in Fourth Genre, Seneca Review, Afro-Hispanic Review, Gulf Coast, Salon, and The New York Times Magazine.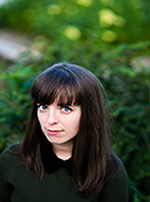 Associate Editor Rachel Cochran received her PhD in creative writing and nineteenth-century studies at the University of Nebraska-Lincoln. Her short stories and essays have appeared in the Masters Review, Fugue,New Ohio Review, Glassworks, and others, and have won the Masters Review New Voices Award (second place) and the New Ohio Review's nonfiction contest.

Editorial Advisory Board
Chris Abani is the author, most recently, of The Secret History of Las Vegas, The Face: A Memoir, and Sanctificum. He is the recipient of a Guggenheim Fellowship, the PEN/Hemingway Award, and the Hurston Wright Legacy Award, among many honors.
Rigoberto González is the author of 20 books of poetry and prose, including Butterfly Boy: Memories of a Chicano Mariposa, which received the American Book Award from the Before Columbus Foundation and professor of English at Rutgers-Newark, the State University of New Jersey.
Daisy Hernández is the author of A Cup of Water Under My Bed: A Memoir, winner of an IPPY Award and a Kirkus Best Nonfiction Book, and co-editor of the anthology Colonize This! Young Women of Color on Today's Feminism.
Matthew Salesses was adopted from Korea. He is the author of The Hundred-Year Flood and I'm Not Saying, I'm Just Saying, plus the forthcoming books Own Story (essays, 2017) and The Murder of the Doppelgänger (a novel, 2018).
Ralph Savarese is the author of Reasonable People: A Memoir of Autism and Adoption and teaches at Grinnell College. His new book project is titled See it Feelingly: Classic Novels, Autistic Readers and the Schooling of a No-good English Professor.
Ira Sukrungruang is the author of several books, including the memoir Southside Buddhist, winner of a2015 American Book Award, and Talk Thai: The Adventures of Buddhist Boy, and is the coeditor of two anthologies on the topic of obesity.