"I loved the humanity as well as the heartbreak of these fantastically illustrated and written stories. Together, they are a tour de force for our community on the borderlands and beyond. I wanted to fight for these characters, I wanted them to have a chance in life, and I believe in them with all my heart. Bravo." —Sergio Troncoso, author of Nobody's Pilgrims
"In their masterful and moving Through Fences, Frederick Aldama and Oscar Garza present a quilted vision of the borderlands' plight. The book reads like a modern-day twist on Rolando Hinojosa's Estampas del valle,interweaving sparse first-person narratives, full of personality and life, even when facing (or succumbing to) death. Garza switches among styles and palettes as deftly as Aldama does narrative voices. Both harrowing and hopeful, Through Fences is a welcome and necessary addition to the body of illustrated literature for teens." —David Bowles, author of They Call Me Güero: A Border Kid's Poems
Through Fences follows the ups and downs of Latino kids and young adults in the US–Mexico borderlands: San Ysidro, Calexico, McAllen, and back and forth across the border. A young girl's journey north goes wrong, and now she is in a forbidding new place, away from her parents and brother, where she doesn't understand what the adults in green are saying even as she tries to obey their rules. Rocky, one of the few white kids in town, stands by and watches as Miguel is jumped by two of his friends. Maggie and her parents are separated at the border in a tragic accident. Alberto's son doesn't understand his Mexican father's hatred for "illegals" or his work as a border patrol agent. Alicia is a TikTok influencer who doesn't want to grow up to be a hospital cleaning lady like her mother, but COVID complicates things. Whatever their challenges, the kids, teens, tweens, and adults in these pages are just trying to survive their everyday lives. Vibrantly illustrated by Oscar Garza, each of these short stories brings a different perspective on the perils of living on the border while brown.
Frederick Luis Aldama is an award-winning author and editor of dozens of works of fiction, comics, animation shorts, and scholarly books, including Tales from La Vida, The Adventures of Chupacabra Charlie, and Con Papá / With Papá. The founder and director of the Latinx Pop Lab, he holds the Jacob and Frances Sanger Mossiker Chair in the Humanities at the University of Texas at Austin.
Oscar Garza is a comic book artist, an animator, a storyteller, and a professional comedy wrestler from Brownsville, Texas. For over two decades, he has been creating various comedy projects, including the action-comedy comic series Mashbone & Grifty for Chispa/Scout Comics. He lives in Austin, Texas, with his four beautiful kids.
Contents
Dora
Rocky
Alberto
El Celso
La Maggie
Alfonso
Alicia
Related Titles: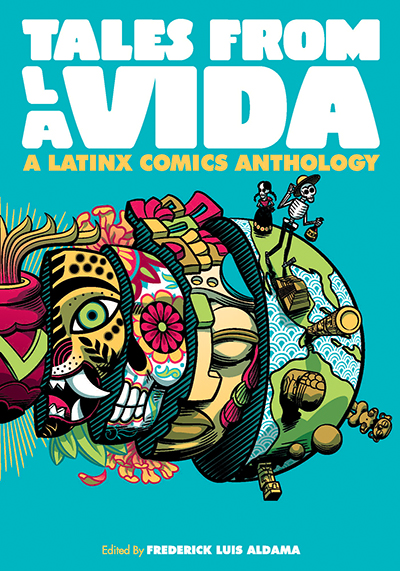 Tales from la Vida
A Latinx Comics Anthology
Edited by Frederick Luis Aldama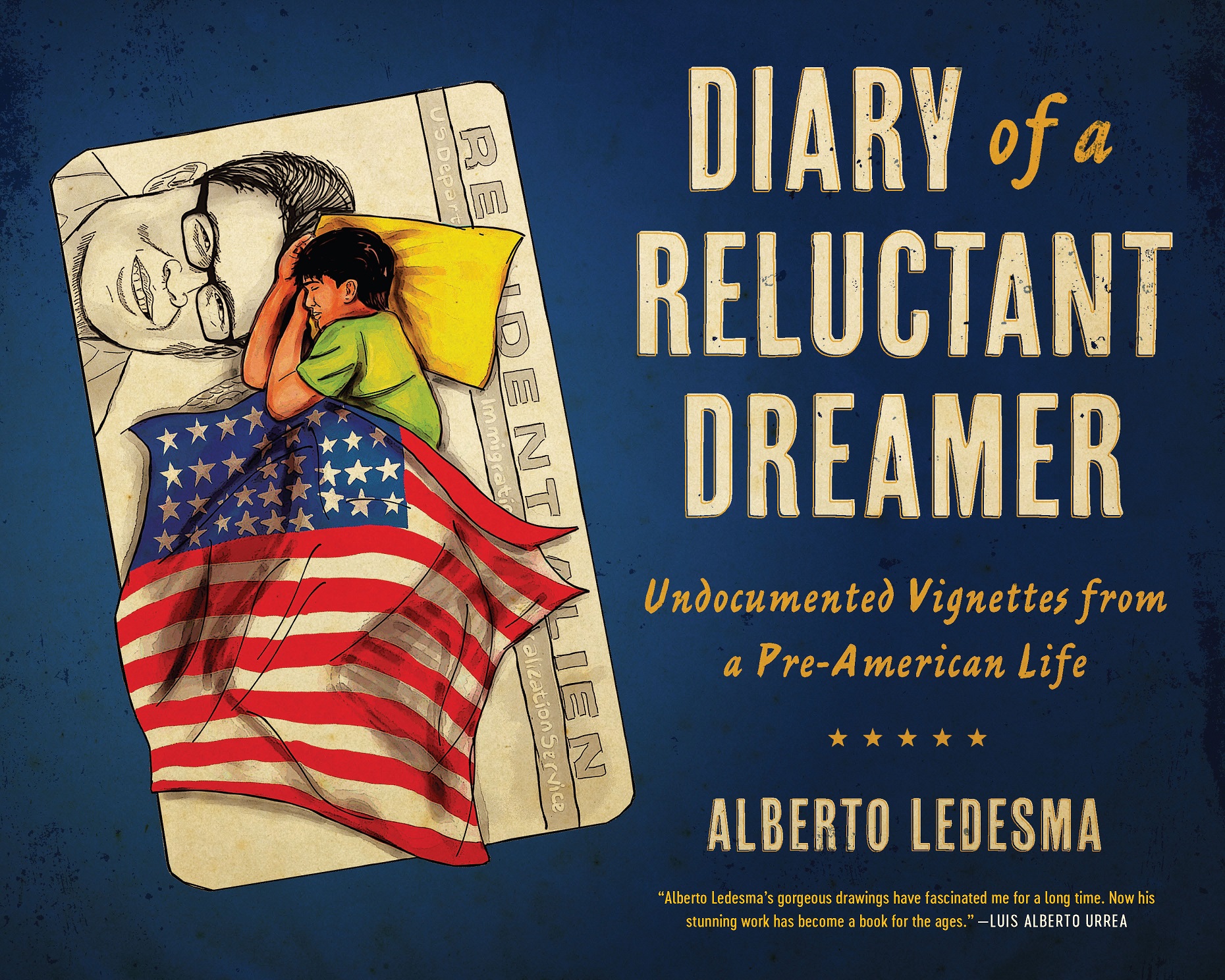 Diary of a Reluctant Dreamer
Undocumented Vignettes from a Pre-American Life
Alberto Ledesma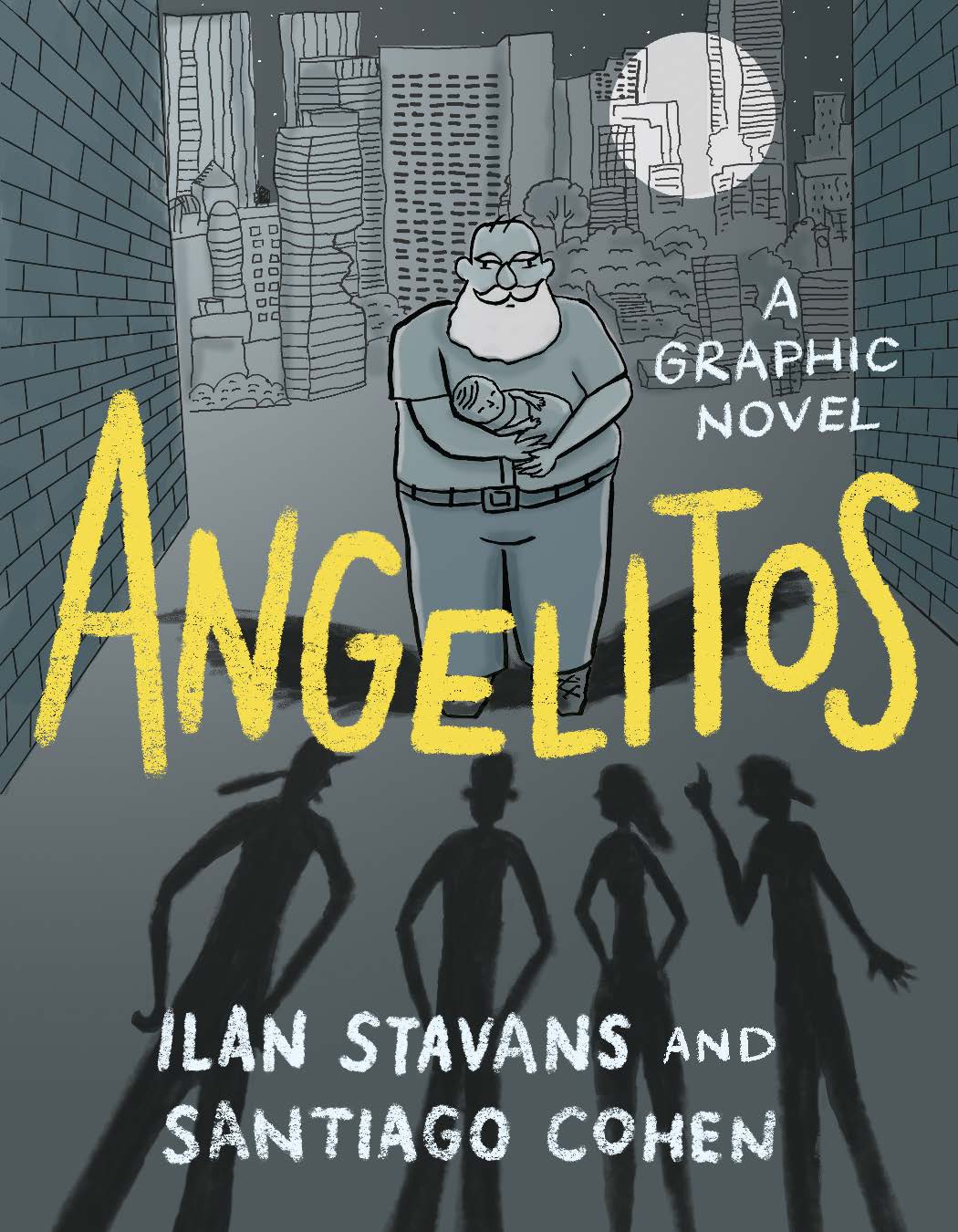 Angelitos
A Graphic Novel
Ilan Stavans and Santiago Cohen