"Wil Haygood has achieved a profoundly attractive blend of emotional and moral complexity in a prose of crisp lucidity and irresistible drive. I've admired his work for years; in this new family memoir he's surpassed himself. Like all prime work, it's a grave and beautiful surprise." —Reynolds Price

"The Haygood family, for all the rich uniqueness of its warmth, struggle, and dignity, could be any family in America. But there is only one writer like Wil Haygood. His elegant prose, honorable eye, and unfaltering voice combine to make his memoir beautiful." —James Carroll

"The Haygoods of Columbus is indeed a love story: the love of a boy for his family, the love of a man for the truth . . . . It is a story that continues to have different endings as each generation adds its patch to the quilt." —Nikki Giovanni

"The most loving and generous book I have read in years." —Richard Rhodes

"Gracefully written and often moving, The Haygoods of Columbus takes the black experience out of the realm of sociology and puts it squarely in the kingdom of literature." —David Nicholson, The Washington Post
Wil Haygood's memoir of his hometown of Columbus, Ohio, is an uplifting and unsparing celebration of the ties that bind all loving American families. The lives of the Haygood clan—grandmother a hotel cook, mother a nightlife-loving waitress, father mostly absent, one brother a legendary pimp, the other a star-crossed dreamer, sisters whose fates included very little disposable income—were intertwined with that of Mount Vernon Avenue, a seductive street of shops, juke joints, and speakeasies at the epicenter of Columbus's black community. Wil loved that avenue. Gifted and ambitious, he eventually found his first reporting terrain there, writing for the local paper, The Call and Post, while the first waves of urban renewal began to shake and shift the city of his childhood. Haygood tells here of his early passions: his fierce love for his restless mother, his enthusiasm for fishing in the Olentangy River, and his adolescent love of basketball, which drove him to ride buses surreptitiously.
After his time as a journalist in Columbus, Wil Haygood went on to become a national and foreign correspondent at the Boston Globe and the Washington Post. At the Post, he wrote the story about Eugene Allen, adapted into the award-winning film Lee Daniels' The Butler.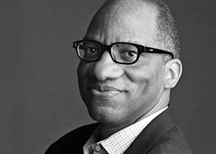 An acclaimed author, Haygood has addressed important American social issues in his quartet of prizewinning biographies about Adam Clayton Powell Jr., Sammy Davis Jr., Sugar Ray Robinson, and Thurgood Marshall. His Marshall biography, Showdown, was awarded the Scribes Book Award, the Ohioana Library Award, and the BCALA Honor Book Award, and was a finalist for the NAACP Image Award and the international Dayton Literary Peace Prize. Haygood, who teaches at Miami University in Ohio, is a Fellow of the Guggenheim, Alicia Patterson, and National Endowment for the Humanities foundations.