"Eating Lightbulbs and Other Essays accomplishes astonishing high-wire acts of truth-telling—hilariously, ironically, and utterly without vanity or pretense." —Tiffany Midge, author of Bury My Heart at Chuck E. Cheese's
"In this moving collection, Steve Fellner spins fascinating fragments like a kaleidoscope, always surprising us. He showcases a profound love for the essay as he displays a Sedaris-like humor while also tracing the history of his darkest moments." —Jill Talbot, author of The Way We Weren't: A Memoir
"Oh god, this book. A wild mouse, a whoopy cushion, a threnody, a meme, a tsunami, a side stitch, a teeth-kick, a heart of ouch, and whoa and bunnies. It's 'little fragments of eternity' and 'desire of any sort makes me dizzy,' says the author, who adds: 'The best way I knew how to write someone a love letter was to write a book.' I got my love letter, Reader. Go get yours."—M. Seaton, author of Undersea
In Eating Lightbulbs and Other Essays, Steve Fellner traces the seriocomic absurdities of his own mind, obsessed with family, mental illness, film, poetry, and gay sex. He's in search of love wherever he can find it: An imaginary 1970s Cineplex movie theatre. Amoebas. A letter penned to the ghost of an environmental activist who killed himself. PrEP.  Lava lamps. A famous queer poet who didn't know he existed. The AIDS quilt. A book he wrote for his mother who was never able to read it. A co-ed sexual abuse support group.  A baby shower. Fellner is always ready to subvert victim narratives even if he has to commit a few (or more than a few) acts of betrayal along the way. With both laugh out loud funny moments and refreshingly honest glimpses into the moments in life most of us would rather forget, Eating Lightbulbs appeals to our sense of self-preservation and the inherently flawed way we live and love.
Steve Fellner is Professor of Creative Writing at SUNY Brockport. He is the author two books of poetry and a memoir, All Screwed Up. His essays have appeared in Brevity, Mississippi Review, The Normal School, North American Review, The Sun, and Mid-American Review, among others.
Contents
I
Self-Portrait as a 1970s Cineplex Movie Theatre (An Abecedarian)
Eating Lightbulbs
On Redemption
II
No
Inside
Safe Haven
III
How to Survive a Baby Shower
On Apology
A Letter to David Buckel
Two Truths and a Lie
"I see flies, I see mosquitos, but I have never seen a gay man."
Are You There Judy? It's Me, Steve.
On Beauty
Self-Portrait as a 1980s Cineplex Movie Theatre (An Abecedarian)
IV
Ten Anecdotes about the Destruction of Books
Popsicles
On Insignificance
The Pencil Box
On Love, Sex, and Thom Gunn
Mad Max
Inspiration
On Fragmentation
My mother is suffering from uterine cancer and all I can think about is the '80s.
V
On Marxism, My Mother's Body, and the State of Creative Nonfiction
Deleted Scenes from My Unpublished Memoir
Acknowledgments
Related Titles: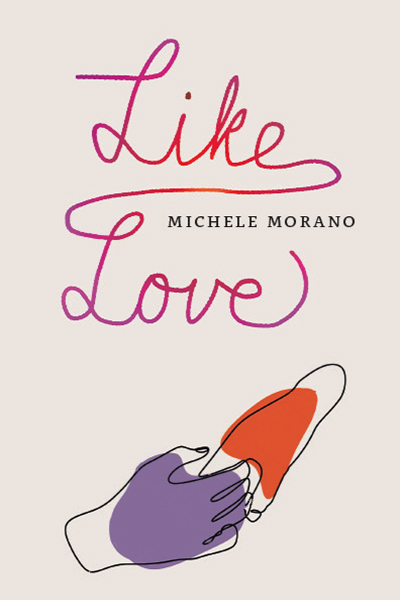 Like Love
Michele Morano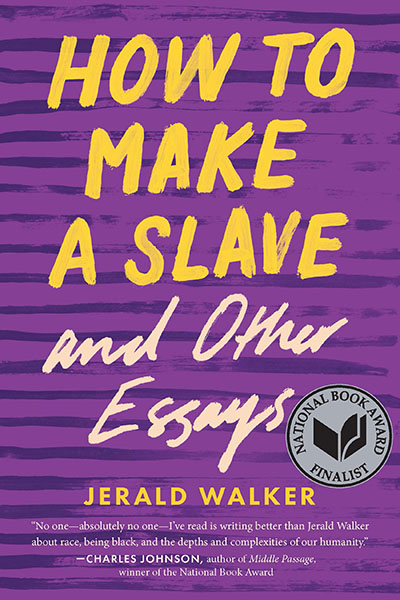 How to Make a Slave and Other Essays
Jerald Walker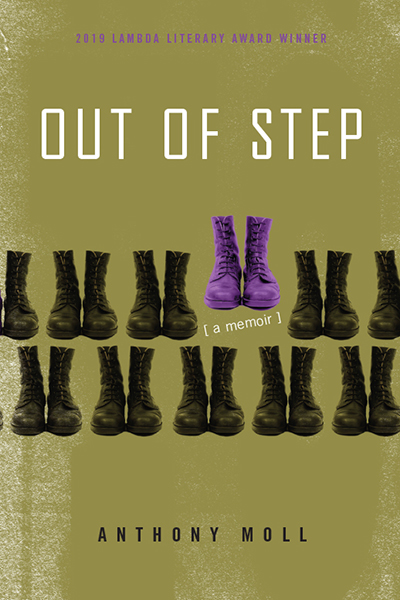 Out of Step
A Memoir
Anthony Moll