Winner of the 2020 Gournay Prize.
"In critico-lyrical prose that pops off the page and skips over boundaries with the agility native to its most daring subjects—from Stevie Smith to Leonard Cohen, from Andy Warhol to Kendrick Lamar—Devine issues a dare to his readers: Let us go. Take him up. You won't regret it." —Boris Dralyuk, Executive Editor, Los Angeles Review of Books
"Part prose poem, part mix tape, part mash-up, and part commonplace book, Warhol's Mother's Pantry channel surfs the cultural waves of the long twentieth century as they break on the shores of pop." —Mike Chasar, author of Poetry Unbound: Poems and New Media from the Magic Lantern to Instagram
"Witty, subversive, poetic. This book is a joy to read. M. I. Devine is a writer for our times." —Keith Zarriello, singer–songwriter, The Shivers
"What are these fragments we've Jersey Shored against our ruin?" asks M. I. Devine, remixing T.S. Eliot, in this dizzying collection of essays that pays homage to the cultural forms that hold us steady. These fragments are stored in Warhol's Mother's Pantry, which takes us deep beneath the surfaces of pop to explore our shared quest for meaning today. Julia Warhola, an immigrant who arrived as the US was closing its borders a century ago, is the muse of reuse in these essays that cross boundaries—between now and then, high and low. She is the mom in pop who cut tin cans into flowers and taught Andy (and us) how to reshape and redeem our world. In essays as lyrical, witty, and experimental as the works they cover, Devine offers a new account of pop humanism. How we cut new things from the traditions we're given, why we don't stop believin' (and carry on, wayward sons) when so much is stacked against us. Here are Leonard Cohen's last songs and Molly Bloom's last words; Vampire Weekend's Rostam and Philip Larkin too; Stevie Smith, John Donne, and Kendrick Lamar; sonnets and selfies; early cinema and post–9/11 film, pop hooks, and pop art. In Devine's hands, these literary and cultural artifacts are provocatively reassembled into an urgent and refreshing history that refuses to let its readers forget where pop came from and where it can go.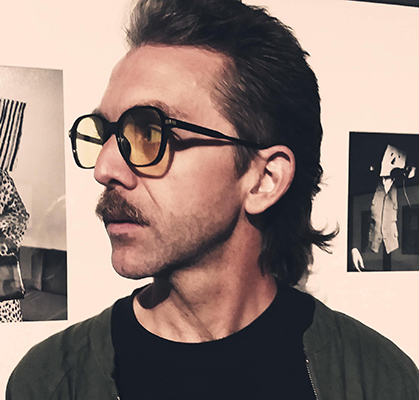 M. I. Devine's essays have appeared in American Literature, Adaptation, Measure, and Los Angeles Review of Books. His writing has won support from the National Endowment for the Humanities.  Cofounder of the pop music project Famous Letter Writer, he is an Associate Professor of English at SUNY Plattsburgh.
Contents
Overture

1          The Mom in Pop

Mother Cuts Flowers
On Mom and Pop and Trump Tower
Even Though Leonard Cohen Is Dead
How Refrains Work
Or, Repeat After Me
1. We Used to Wait
2. Two Men Meet at the Met
3. What Eve Said
Wear Your Insides on Your Outsides
1. Dylan Wins the Nobel
2. On Pop, Hip-Hop, and the Norton Anthology, Vol. 1 & 2
3. On Kendrick Lamar
4. Only Connect: In Is Not Free
All Winter I Watch TV and Feel Safe
1. How Does It Feel?
2. Infinite Jest (More or Less): Pop Humanism
3. Watching a Prison Break TV Show, I Think of Warhol
4. Door in the Floor: Pop's Infrastructure
Dead Poets
1. For Lycidas Is Dead, Dead
2. Had Ye Been There
3. Who Would Not Sing?
4. At the Door
5. Look Homeward, Angel
6. Still Morn
7. Genius of the Shore

2          Repetition and Redemption

Self-Contained
On Gisèle Freund
The Doodler Abides
On James Joyce (feat. Eimear McBride, Jean-Michel Basquiat, and Andy Warhol)
1. A Reader's Guide to Ulysses
2. In Bloom
3. Words Suck
4. Breakfast with the Built-In Bounce
5. Writing on the Toilet
6. Come, Come, Come
7. A Little Molly Goes a Long Way
God in a Can
On John Donne (feat. Kendrick Lamar)
1. Can Words Hold God?
2. Speaking of God
3. Bulimia and Other Forms of Prayer
4. Flea
Reading Poems with Scissors
On John Berryman (feat. Tyehimba Jess and Leonard Cohen)
1. Scissors Are Scary
2. The End
3. The Beginning
4. Poems and Paper Cuts
5. God Cuts Leonard Loose

3          A Photograph of a Little Room

Philip Larkin's Selfie
A Sonnet in a Bombed-Out Church
On Philip Larkin (feat. Stevie Smith and Charlie Parker)
1. Aubade in Handcuffs
2. Philip Larkin Was a Teenager
3. A Sonnet Is a Little Room
4. Charlie Parker Had a Daughter

4          The Memory of Film

What Was Seen When We Saw
Manhattan Redeemed
Manhatta
1. Who Made Pop?
2. Painting the Movies
3. Beyond the Screen
4. Epic So Epic
Manhattan Resurrected
Post-9/11 Cinema
1. Two Films: Hugo and Extremely Loud & Incredibly Close
2. The Same Pictures Over and Over
3. Microhistories
4. Adaptations
5. Reclaiming Cinema

5          Remnants, Scraps, Waste: Pop's Postscript

1. After Cohen
2. After Carson
3. After Donne
4. After Kondo
5. After Joyce
6. After Warhola
More!  Notes on Words, Images, Ideas
Acknowledgments
Related Titles: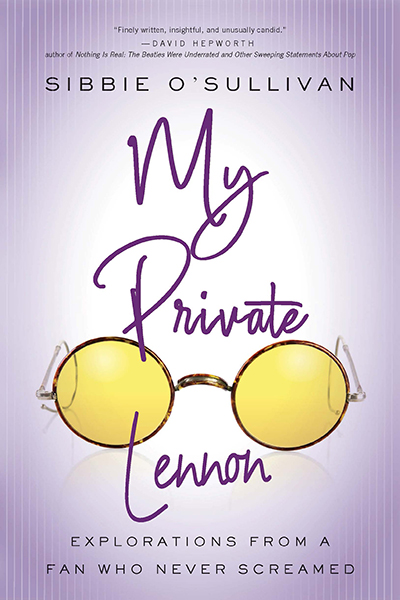 My Private Lennon
Sibbie O'Sullivan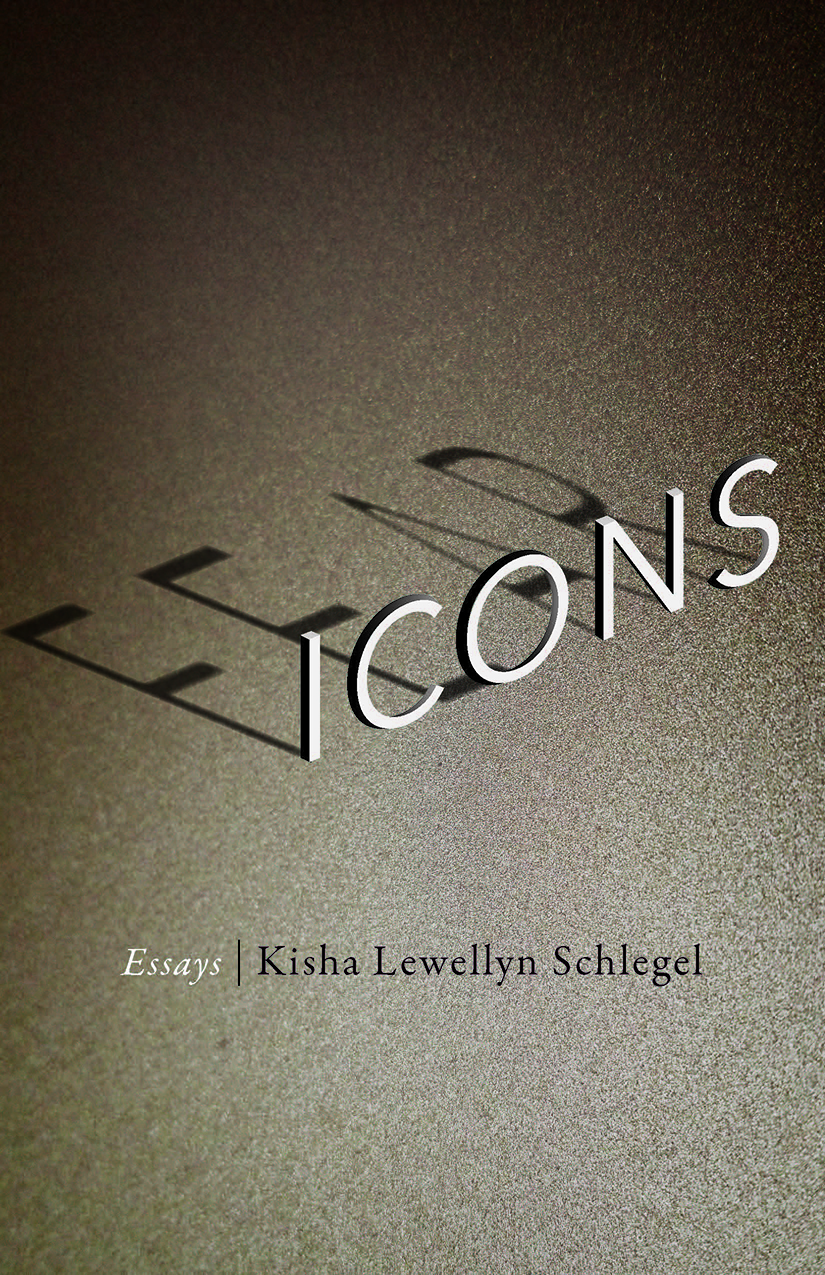 Fear Icons: Essays
Kisha Lewellyn Schlegel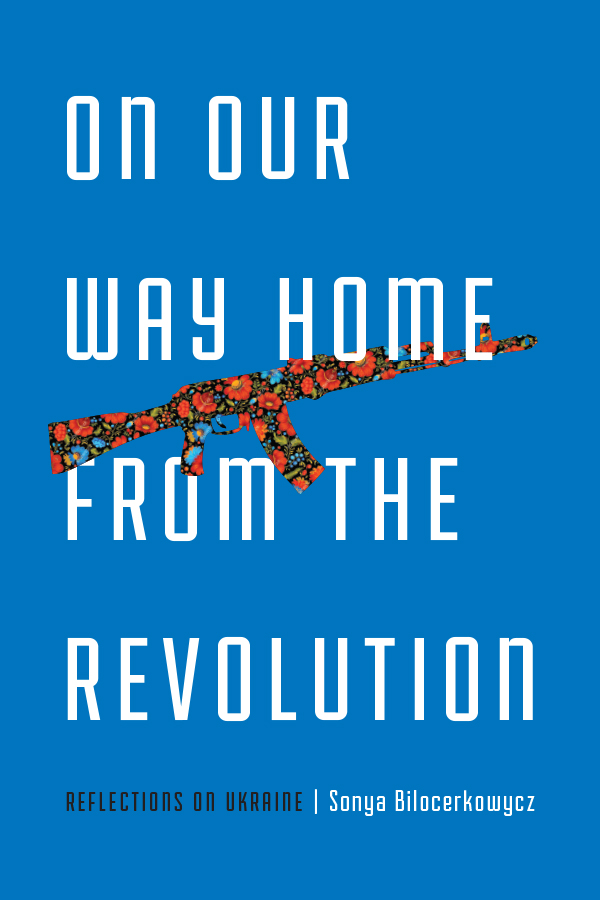 On Our Way Home from the Revolution: Reflections on Ukraine
Sonya Bilocerkowycz