The Gournay Prize
An annual prize awarding a first book of essays $1000 and publication in the
21st Century Essays
series.
---
Gournay Prize Winners:
---
SUBMITTING TO THE GOURNAY PRIZE
Submission window: March 1—April 30
The Gournay Prize is for a first book of essays, though writers may have published books in other genres. The award is open to manuscripts in English, regardless of author's citizenship. Translations are not eligible. For complete rules and to submit, visit our Submittable link. Winners are selected by David Lazar, Patrick Madden, and the editorial staff of Mad Creek Books.
All submissions should come through Submittable.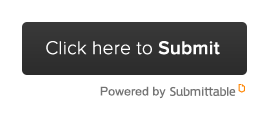 THE GOURNAY PRIZE WINNERS
2022 Agata Brewer, for The Hunger Book: A Memoir from Communist Poland
Runner up: Mako Yoshikawa, for Secrets of the Sun: A Memoir
2021 Christine Imperial, for Mistaken for an Empire: A Memoir in Tongues
Runner up: Cade Mason, for Engine Running: Essays
2020 Hasanthika Sirisena for Dark Tourist: Essays
Runner up: Genese Grill
2019 M. I. Devine for Warhol's Mother's Pantry: Art, America, and the Mom in Pop
2018 Sonya Bilocerkowycz for On Our Way Home from the Revolution: Reflections on Ukraine
Runner up: Sibbie O'Sullivan for My Private Lennon: Explorations from a Fan who Never Screamed
2017 Kisha Lewellyn Schlegel for Fear Icons
Runner up: Paul Crenshaw for This One Will Hurt You
---
About the Series Editors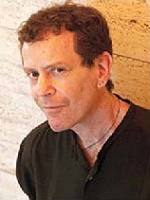 David Lazar's books include Celeste Holm Syndrome, Don't Look Now: Things We Wish We Hadn't Seen (co-edited with Kristen Iversen), I'll Be Your Mirror: Essays and Aphorisms, Occasional Desire: Essays, Who's Afraid of Helen of Troy, The Body of Brooklyn, Truth in Nonfiction, Essaying the Essay, Powder Town, After Montaigne (co-edited with Patrick Madden), and many more. A frequent Best American Essays honoree, he created the MFA program in nonfiction at Columbia College Chicago, having previously created the PhD, MA and undergraduate programs in nonfiction at Ohio University. Lazar is founding editor of the literary magazine Hotel Amerika and was a Guggenheim Fellow in Nonfiction.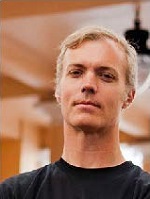 Patrick Madden is the author of three books of essays: Disparates, Sublime Physick, and Quotidiana. He is coeditor (with David Lazar) of After Montaigne: Contemporary Essayists Cover the Essays and cotranslator (with John Oliver Simon and Steven Stewart) of the Selected Poems of Eduardo Milán. His essays have appeared in a variety of periodicals, as well as in the Best Creative Nonfiction and Best American Spiritual Writing. His books have won Independent Publisher, Foreword Indies, and Association of Mormon Letters awards, among others. A two-time Fulbright fellow to Uruguay, he teaches at Brigham Young University and Vermont College of Fine Arts. He currently serves as vice president of the NonfictionNOW conference and coeditor of Fourth Genre.