Finalist for the 2022 LAMBDA literary award in bisexual nonfiction
Winner of the 2021 Gournay Prize.
"Sirisena's searching spirit leaves readers with plenty to dig into." —Publishers Weekly
Read an excerpt from the book on Lit Hub.
"Hasanthika Sirisena does what I love most as a reader of nonfiction—she challenges, disrupts, and reinvents the form. This astute book knits seemingly disparate events of the personal, political, and cultural persuasion into a cohesive quilt. An insightful storyteller who examines disability, queerness, her Sinhalese roots, as well as 'great love under duress,' Sirisena is also a critic at heart who scrupulously dissects political upheaval." —Anjali Enjeti, The Millions
"Intuitively arranged. …The complexity and breadth of Dark Tourist complements Sirisena's own take on meaning-making and art. … [It] works as a collection not because of its tight cohesion but because of its moments of rupture and surprise." —Ilana Masad, BOMB
"Shimmers with honesty, vulnerability, and circumspection."—Kirkus
"The essays of Dark Tourist ring with depth and unexpected associations, and Hasanthika Sirisena writes them as if her life depended on it. With an insistent and probing style, she examines art and illness, exclusion and familial bonds, violence and pride, teasing out the many ways these subjects ricochet off one another over the course of a well-observed life." —Elena Passarello, author of Animals Strike Curious Poses 
"Amidst the contexts of immigration, war, illness, and the comforts to be found in art, Sirisena invites us to pay closer attention to what we see and admire. These brilliant pieces offer portraits of courage for those whose ambitions have been sobered by grief. With lyricism and wit, Sirisena's voice resounds with piercing beauty." —Wendy S. Walters, author of Multiply/Divide: On the American Real and Surreal
Dark tourism—visiting sites of war, violence, and other traumas experienced by others—takes different forms in Hasanthika Sirisena's stunning excavation of the unexpected places (and ways) in which personal identity and the riptides of history meet. The 1961 plane crash that left a nuclear warhead buried near her North Carolina hometown, juxtaposed with reflections on her father's stroke. A visit to Jaffna in Sri Lanka—the country of her birth, yet where she is unmistakably a foreigner—to view sites from the recent civil war, already layered over with the narratives of the victors. A fraught memory of her time as a young art student in Chicago that is uneasily foundational to her bisexual, queer identity today. The ways that life-changing impairments following a severe eye injury have shaped her thinking about disability and self-worth.
Deftly blending reportage, cultural criticism, and memoir, Sirisena pieces together facets of her own sometimes-fractured self to find wider resonances with the human universals of love, sex, family, and art—and with language's ability to both fail and save us. Dark Tourist becomes then about finding a home, if not in the world, at least within the limitless expanse of the page.
Hasanthika Sirisena (she/they) is a writer and cartoonist and a faculty member at the Vermont College of Fine Arts. She is the author of the short story collection The Other One.
Contents
Acknowledgments
Part I   Loss . . .
Broken Arrow
Lady
In the Presence of God I Make This Vow
Pretty Girl Murdered
Abecedarian for the Abeyance of Loss
Amblyopia: A Medical History
Part II  . . . and Recovery
Soft Target
The Answer Key
Six Drawing Lessons
Punctum, Studium, and The Beatles' "A Day in the Life"
Notes
Related Titles: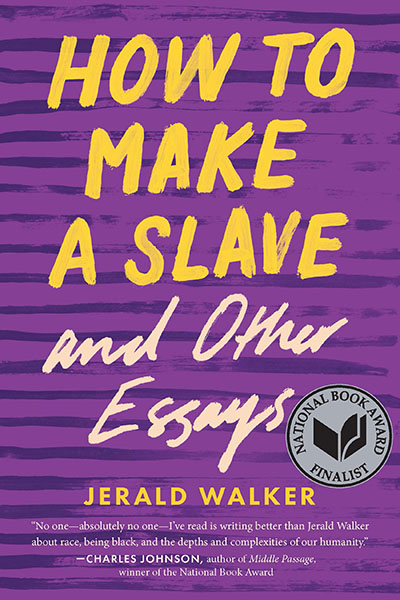 How to Make a Slave and Other Essays
Jerald Walker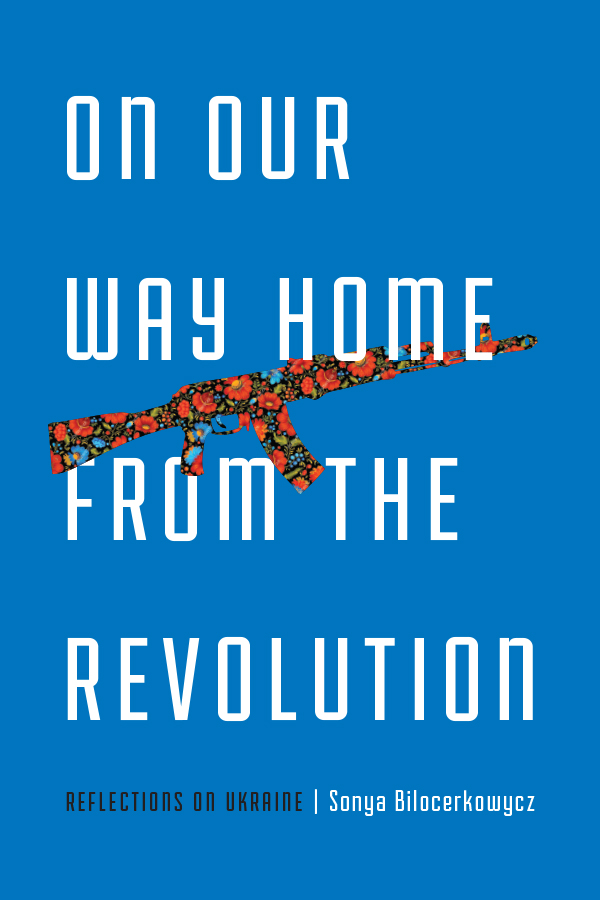 On Our Way Home from the Revolution
Reflections on Ukraine
Sonya Bilocerkowycz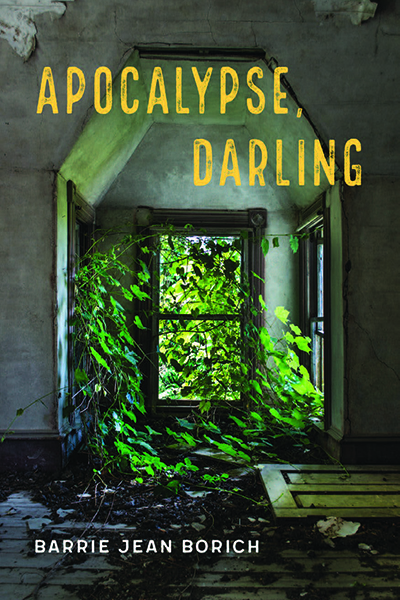 Apocalypse, Darling
Barrie Jean Borich